We can not hold any kitten without a deposit of $400 which is non-
refundable
Prices for kittens start at $1,200 to $1,600 with the exception of an uncommon color or size that is rare to our cattery  and they will start at $1,600 and up 
All kittens are sold only as pets that can not be bred unless you inquire about a breeder before making a purchase. We will occasionally allow a kitten go to a small up and coming breeder upon discussion. The price for a breeder is half the price of a kitten 
CFA registration papers will be given after proof the kitten was spayed or neutered. 
Ready to meet the babies?

​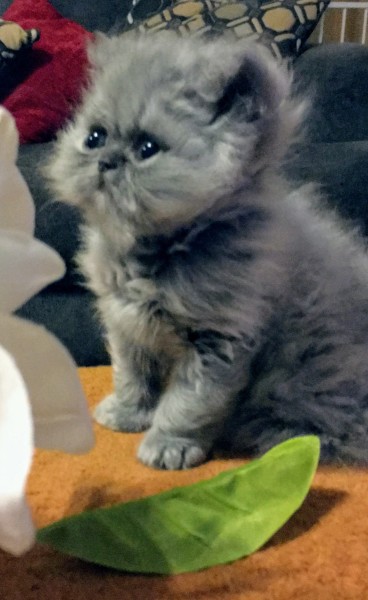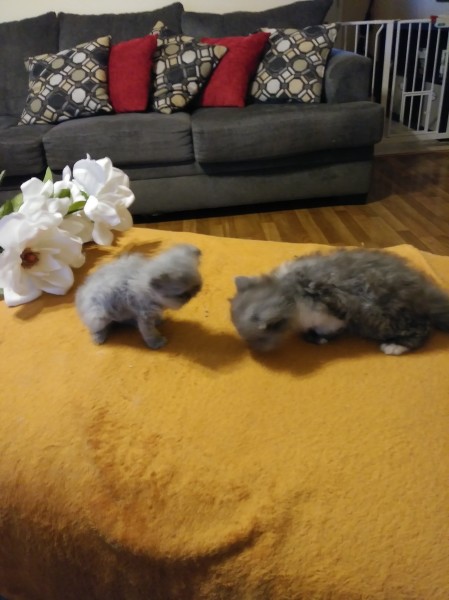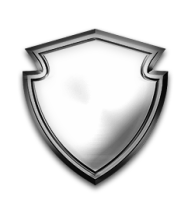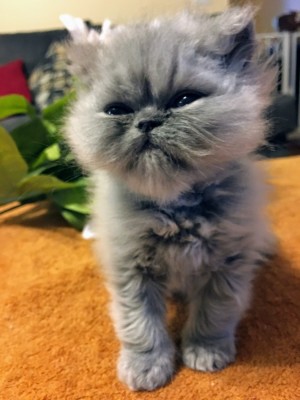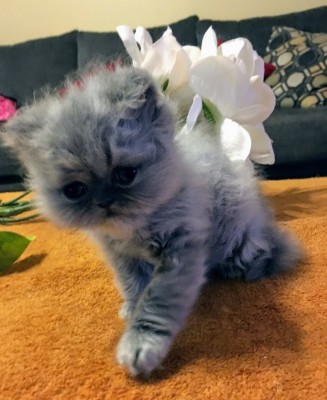 Hi everyone. It's great to meet you. I am Charlie Boy and I was born April 14, 2018. My family was very excited when I popped into the world because as you can see, I am just a wee little one. 

No, I am not a teacup, since there is no such thing in the kitten world  according to the Cat Fanciers Association. It is just a marketing ploy to get you to buy their kitten.  I was just blessed by God, to be born with a tiny body and a beautiful colored coat.

I am a happy and healthy baby who just happens to be half the size of my bro. I was bottle fed since birth as I was too little to hang on and drink on my own. That's ok because it made me be the snuggle bug I am today. My fluff is either a blue smoke or possibly lilac. Only time will tell but everyone says I am gorgeous. 

I'm available to be held for you until I am bigger if you leave a deposit.


  $ 1900


No hidden fee's. Vaccinations, Florida state health certificate, testing, deworming, CFA registration and all taxes included


​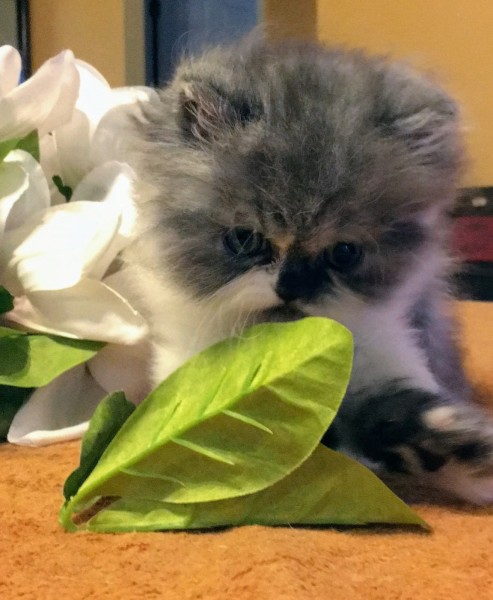 Hi everyone,  My name is Biggie Smalls and I was born April 14, 2018. 
I am a pretty special kitten here at PawwPads. I take after my Pops and am a blue smoke with white. I guess you can say I am an original because there has been no other kitten born here like me. Look at my 2 front paws. Even they are super cool and so is my nose. They tell me I am very loving because I give kisses and snuggle. 
​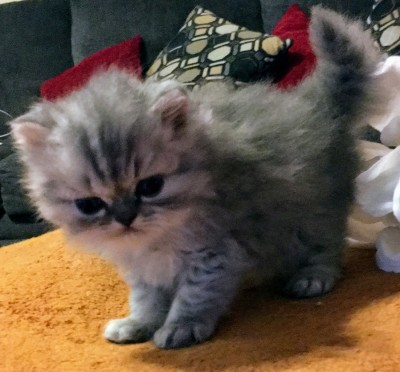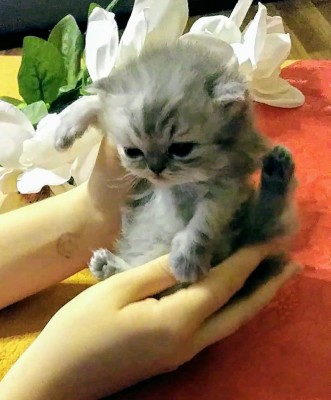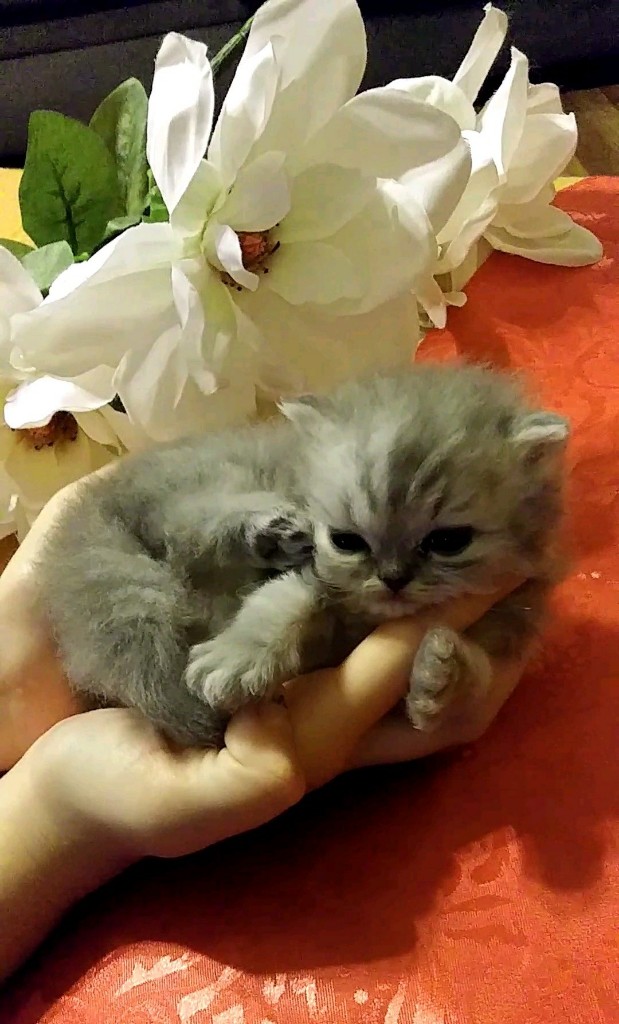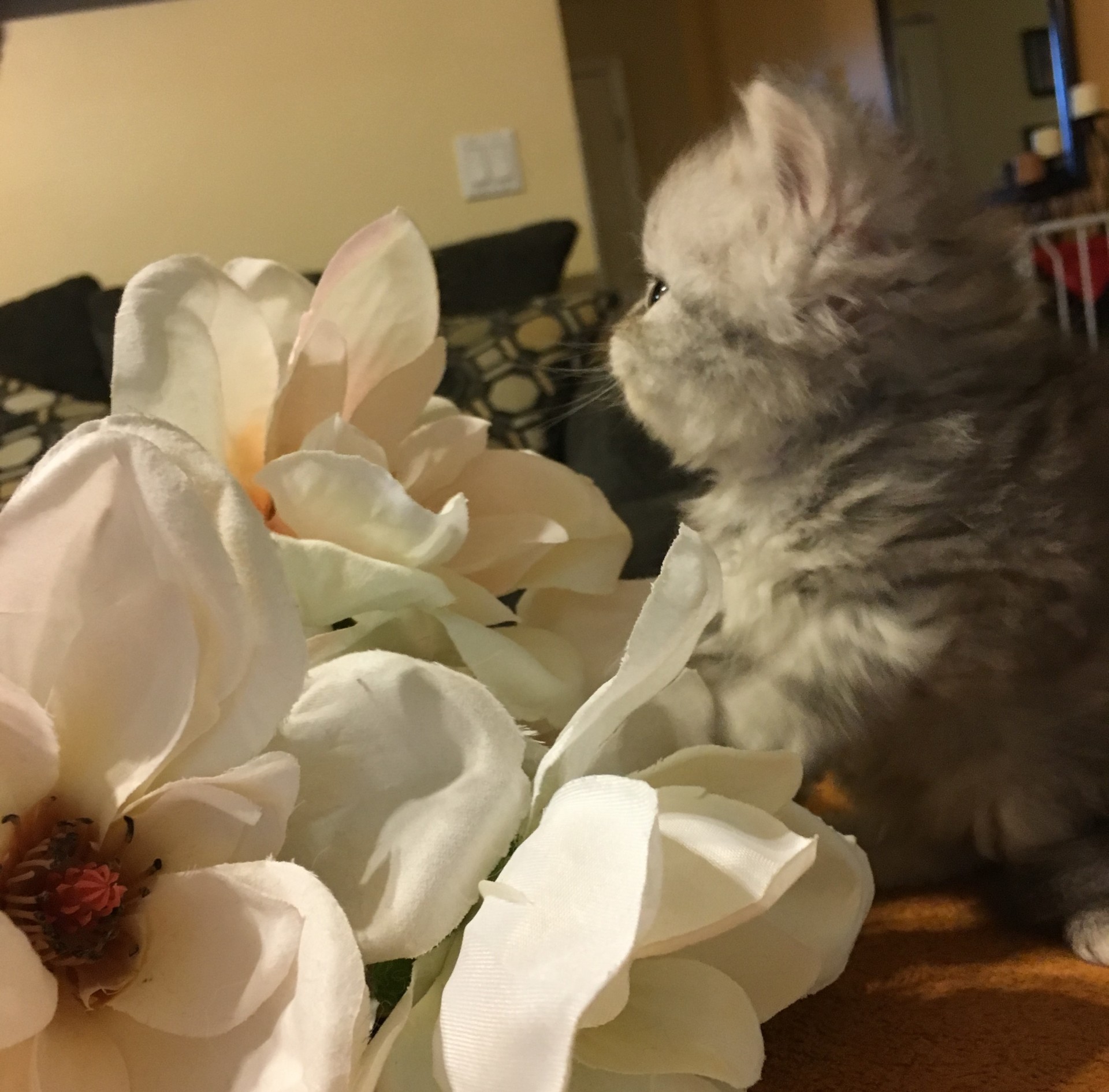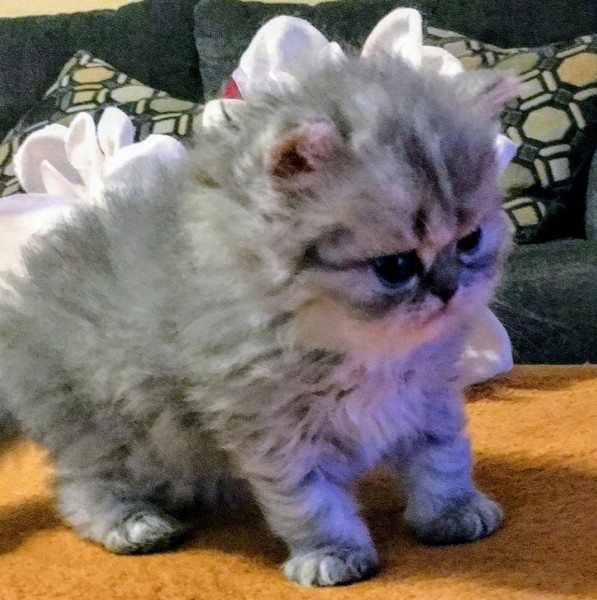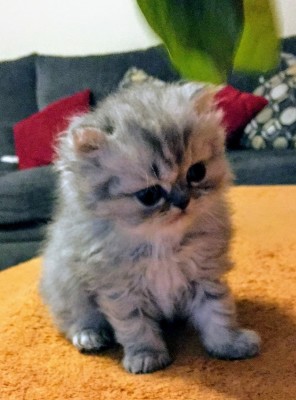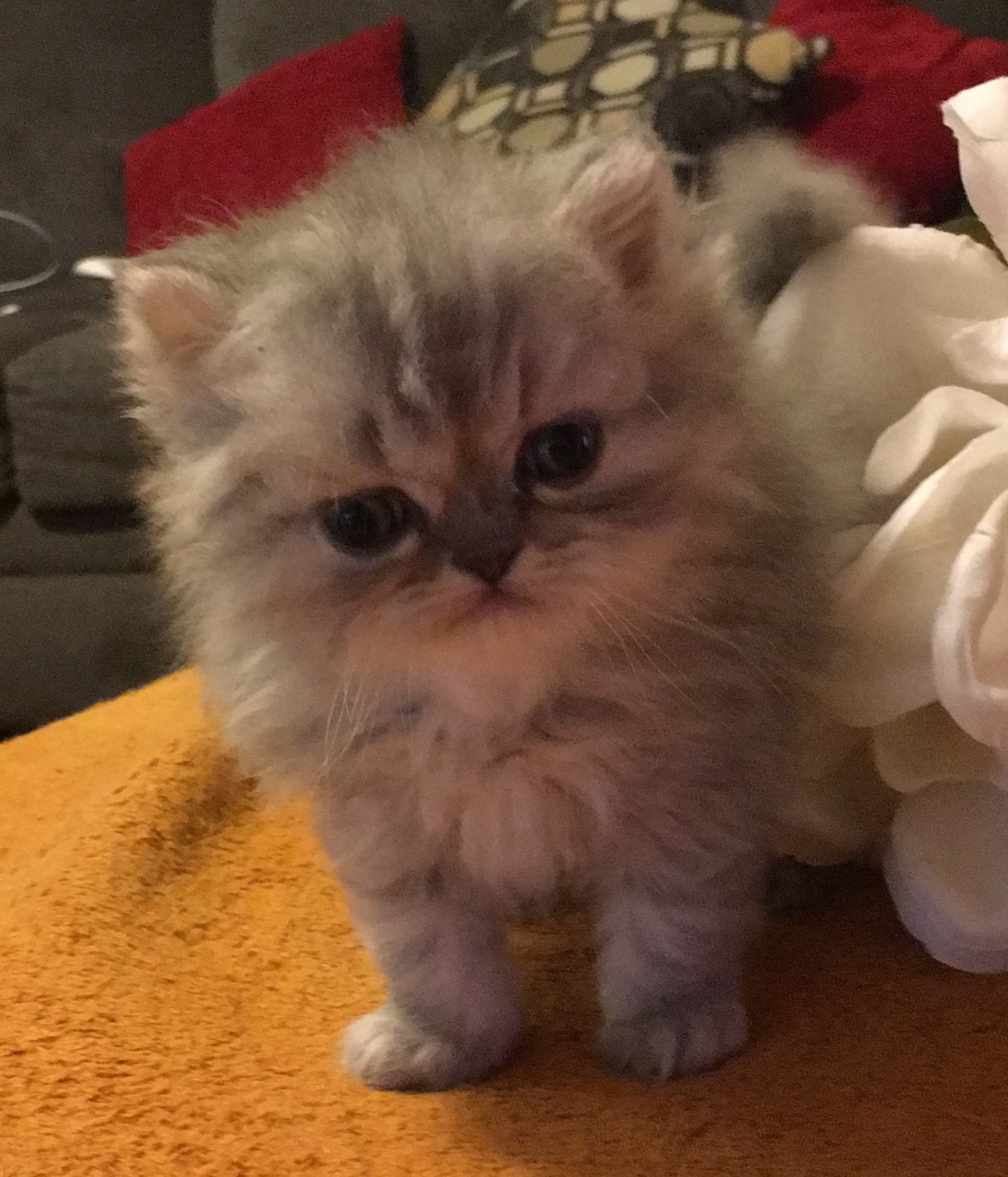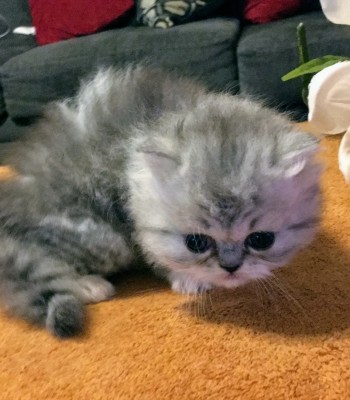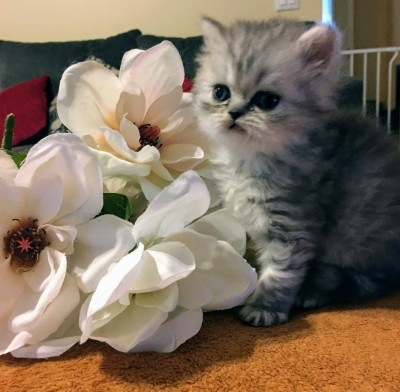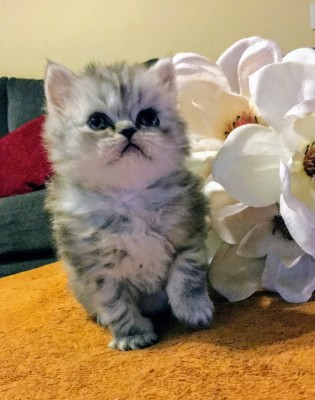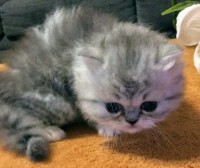 Hey everyone. I am the cool kitten on the block. I am the last male in the litter but in my honest opinion, I am the best. 
Very playful little dude, but as slick as they come. All boy for sure. I love to run and jump like a madman but I promise you, when I run out of gas, I will snuggle as long as you want. 
Take me home with you and I will be your best buddy forever. I am available for

No hidden fee's. Florida State health certificate, vaccinations, testing, worming, CFA registration papers, and all taxes included.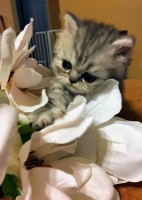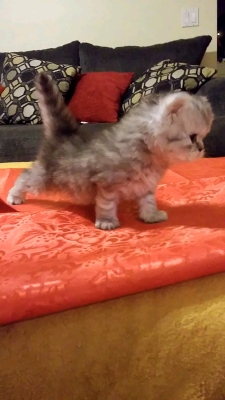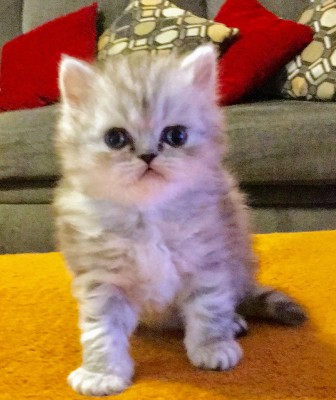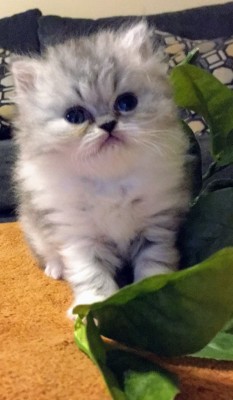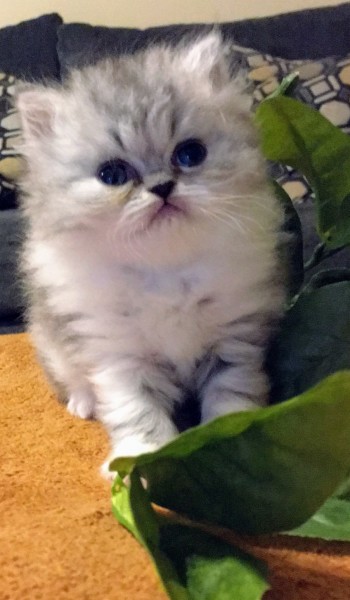 The sweetest little kitten you will ever meet. This baby has the cutest little face. She would be one happy girl if she could just sit and play with her ball all day. 
She loves to be tickled under the chin and can hold her own with her brothers. 

Ready to go home with you now
No hidden fee's. Vaccinations, Florida State health certificate, testing,worming, CFA registration, and all taxes included. 

​